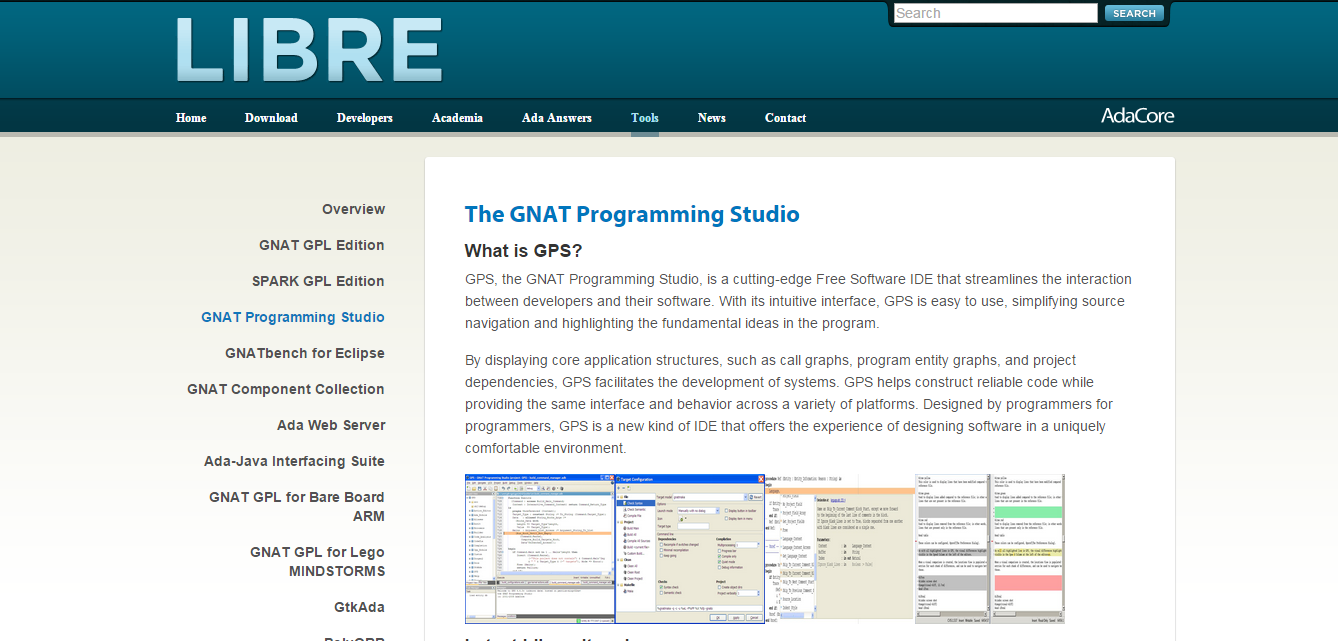 GNAT Programming Studio also known as GPS, is a highly advanced Free IDE that simplifies the interaction between software and their developers. With its natural interface, GPS is easy to use, simplifies source navigation and also helps to highlight the fundamental ideas in the program.
Features:
• Multiplatform support
• Supports Compiling, Debugging, Code Coverage, Profiling, Auto-completion of code.
• It is also a class browser like Code:Blocks and also supports Code Refactoring.
• Has drag and drop feature to ease the work of programmers.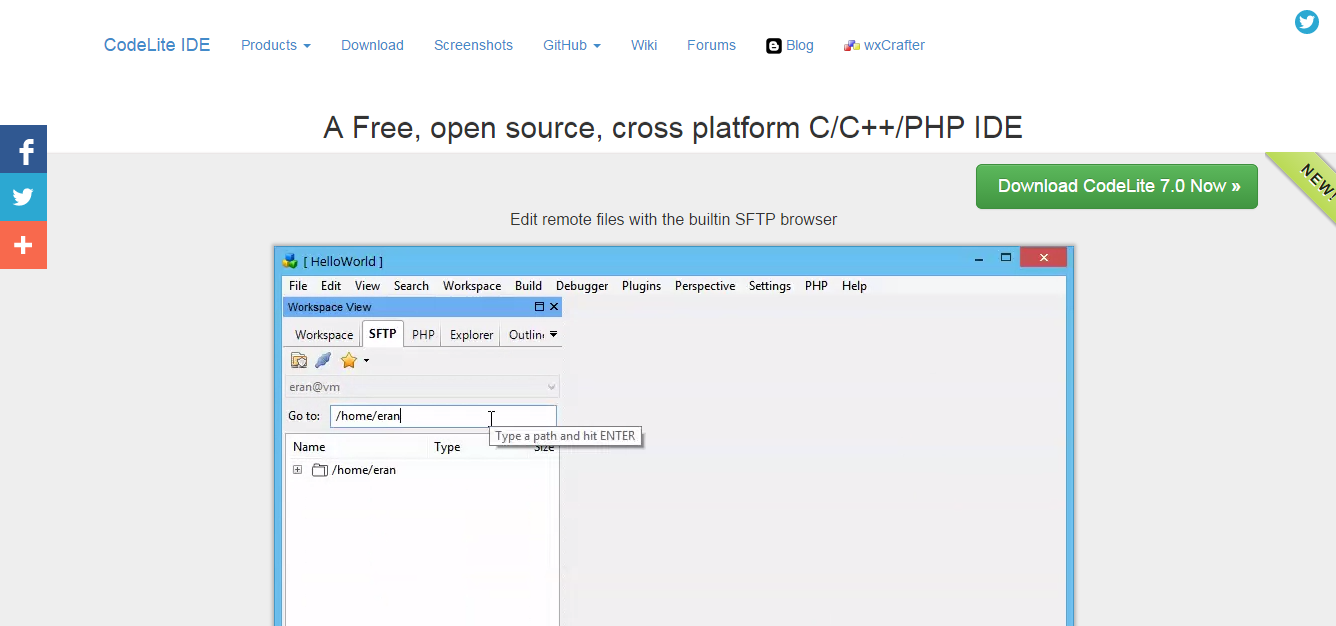 CodeLite is an another excellent, free, open source and cross platform IDE for the C/C++ programming languages that runs on all major Platforms (Windows, Linux and OSX)
Features:
• Generic support for compilers and Errors are clickable via the Buildtab.
• Supports next generation debugger.
• It has amazingly fast and powerful code completion tool based on their in-house parser.
• It also has its own RAD tool for building Widgets-based applications.
• Supports Static code analysis, refactoring, class browser and profiling.